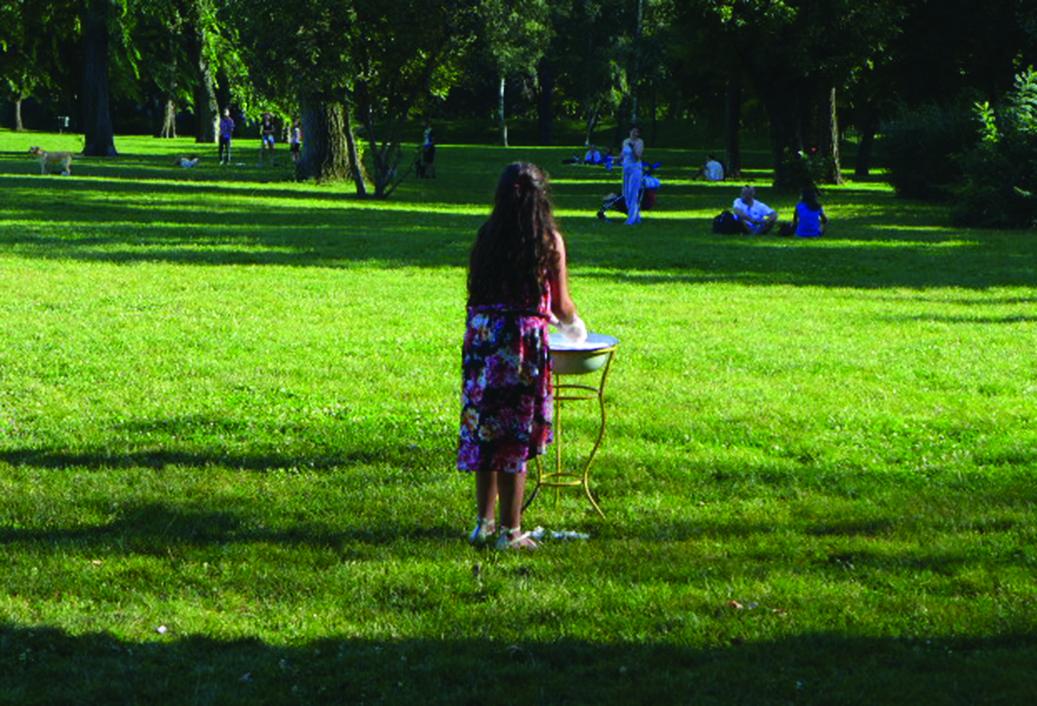 Untitled (handwashing), 2016
performance, 2h
Transart Communication Performance Art Encounter, Budapest, City Park

I was washing my hands in Városliget (City Park) with the soap used for the action are running out mid-performance. After the performance lasting around two hours, a number of spectators ran immediately to wash their hands.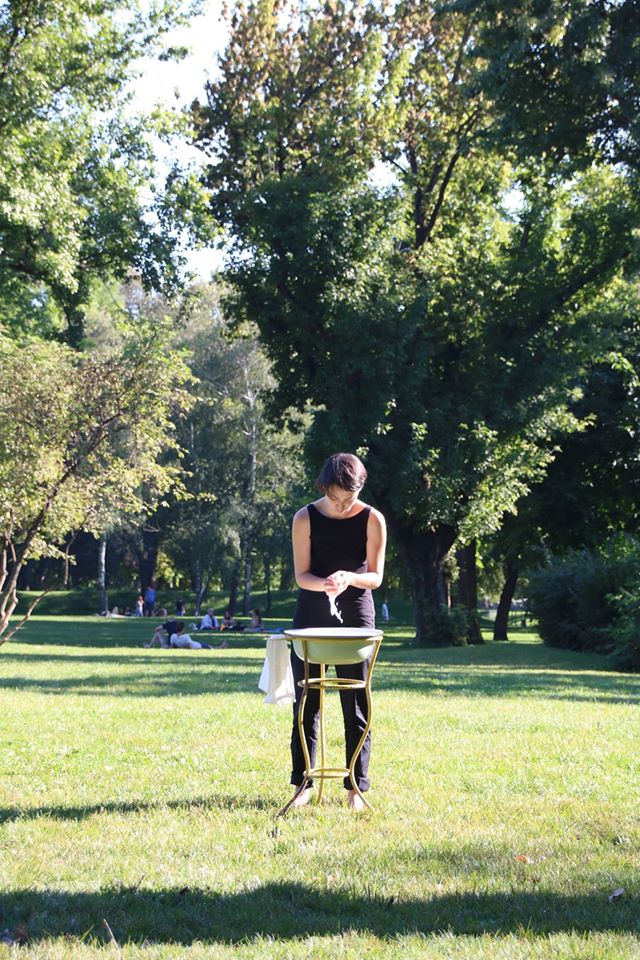 Cím nélkül (kézmosás), 2016
performansz, 2 óra
Transart Communication Performance Encounter, Budapest, Városliget

Az elhelyezett mosótálban addig mostam kezeimet, míg el nem fogyott a performanszhoz használt szappan. A performansz végén a közönség köréből többen a mosótálhoz rohantak és kezet mostak.
photo: Zoltán Balla