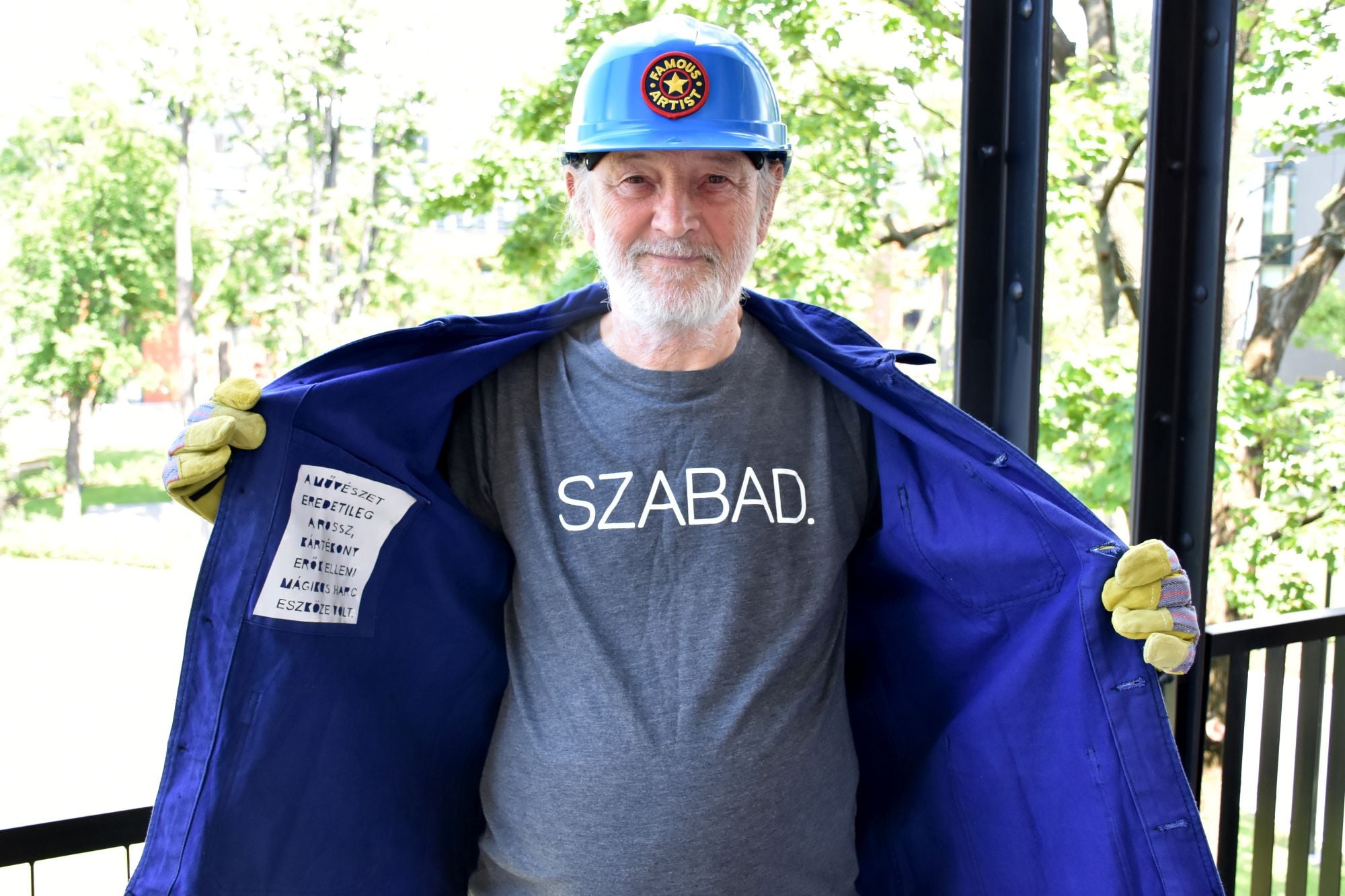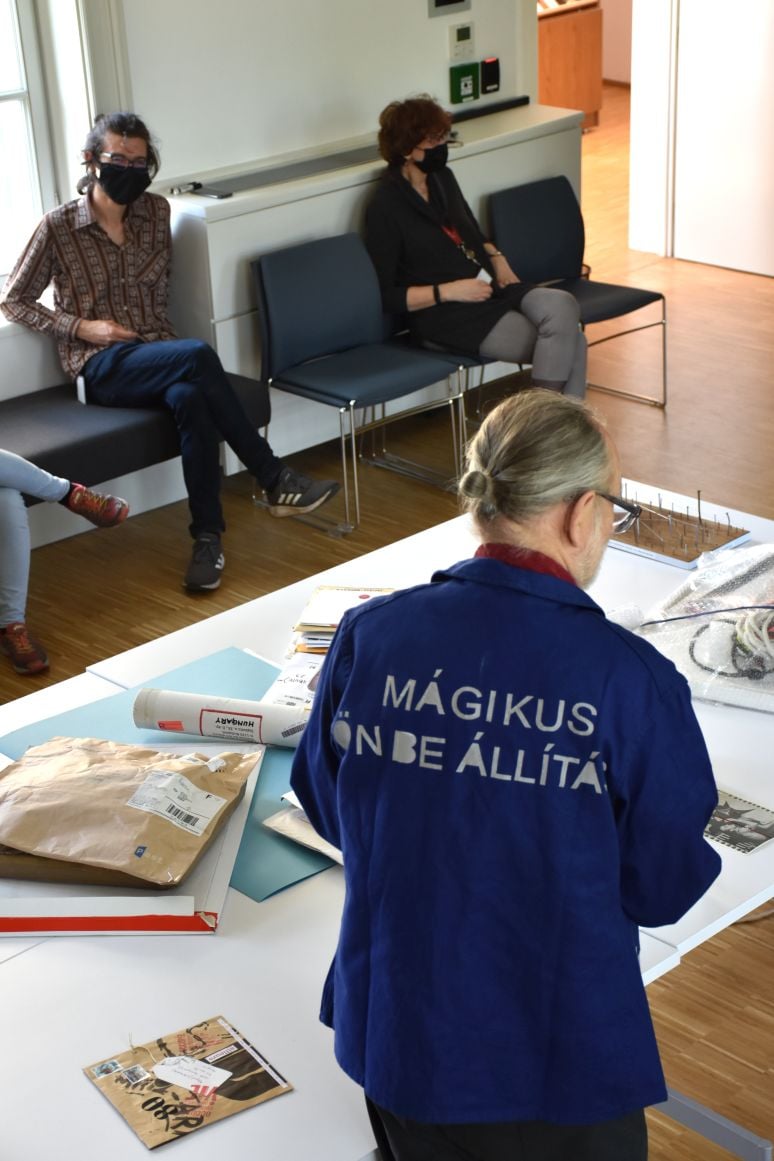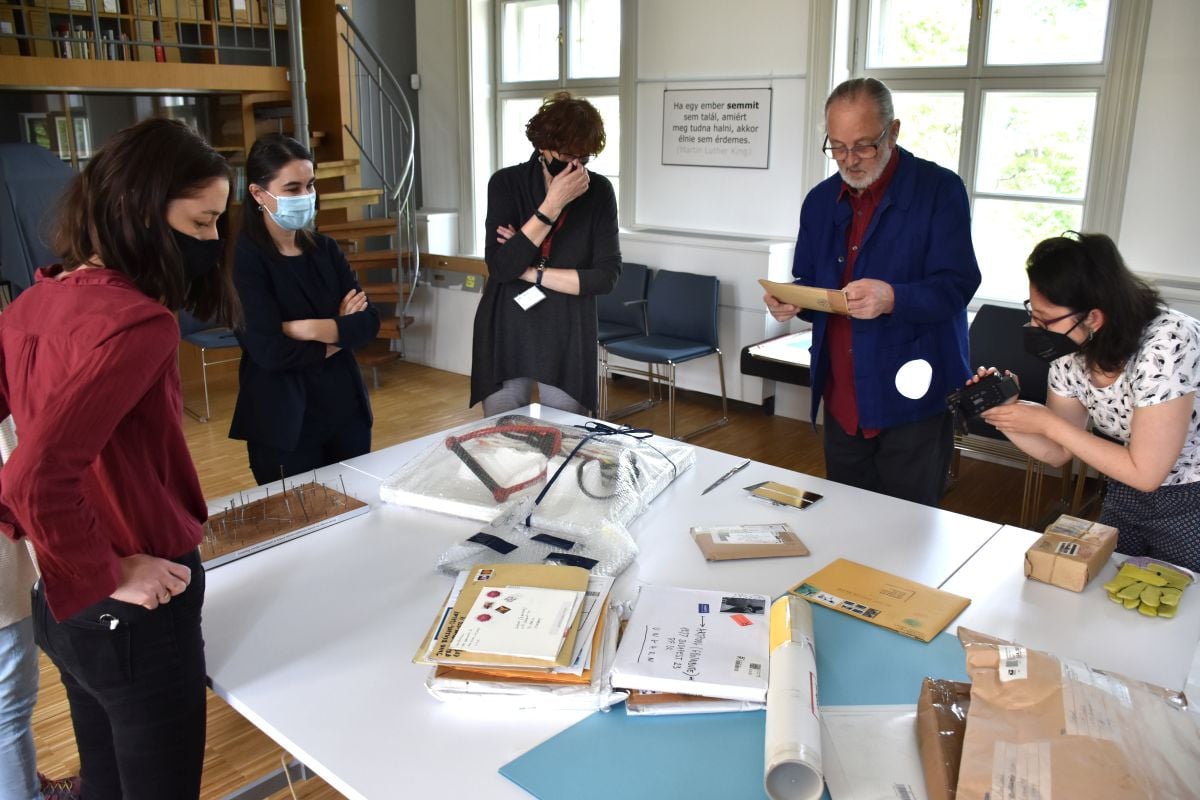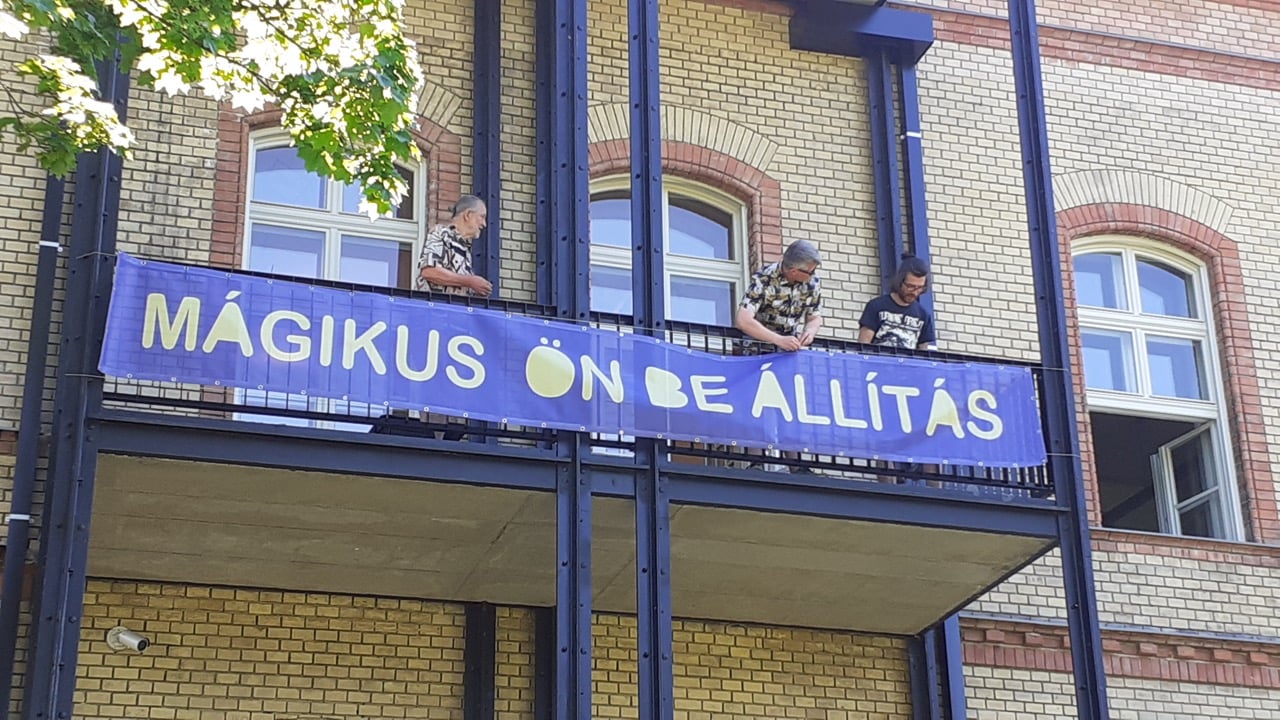 Magical self-adjustment, 2021
modified object + object
Galántai 80 - Memories of the future exhibition, Artpool Art Research Centre, Budapest, HU
I created a modified workwear outfit for György Galántai's birthday, which serves as a statement piece. The back of the dress bears the text MAGICAL SELFADJUSTMENT, while various symbols are displayed on the front. The mostly invisible inner pocket contains a quote by Miklós Erdély:

"Art was originally a tool for the magical fights against evil, harmful forces."

The workwear also includes a T-shirt, which I purchased from the Hungarian Civil Liberties Union's (TASZ) wardrobe in support of the NGO. Furthermore, it alludes to György Galántai's degree of freedom, particularly in the period before the regime change.
from right to left: György Galántai wearing statement-clothing (modified workclothes + TASZ T-shirt) and got his 80th birthday present | photo: György Cséka, magical self-adjustment banner: Artpool
Mágikus önbeállítás, 2021
módosított objekt + objekt
Galántai 80 - A jövő emlékezete, Artpool Art Research Centre, Budapest, HU

Galántai György születésnapjára egy munkaruhát készítettem (alakítottam át), mely egyben statement-viselet. A ruha hátulján a MÁGIKUS ÖNBEÁLLÍTÁS felirat olvasható, míg az elején különböző szimbólumok láthatók. A többnyire láthatatlan belső zsebben a következő Erdély Miklós idézet olvasható:

A művészet eredetileg a rossz, kártékony erők elleni mágikus harc eszközve volt.

A munkaruházat tartalmaz továbbá egy támogatói pólót is, amit a Társaság a Szabadságjogokért (TASZ) ruhatárából szereztem be. Utalva egyúttal Galántai György szabadságfokára, különösen a rendszerváltás előtti időszakra.